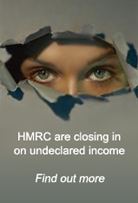 Welcome to Atex Business Solutions.
We hope you find the information on our website beneficial to your requirements. We will not use jargon, we will simply explain the laws, rules and your requirements as part of limited business, partnership or as an individual.
We offer a variety of services that will assist you and your business.
We pride ourselves in approaching all contracts with accuracy, virtue, and we are very competitive with our prices.
Our services include Bookkeeping, Accounts, Payroll, Company Formation, business tax, personal tax we will deliver from the beginning a service that you the consumer require at a price you can afford.
Self Assessment

Tax Returns

Vat returns

CIS Returns

Bookkeeping Service

Accountancy

Payroll Service

Business Plans

Company Formations
Once you choose us to cater for your needs or be associated with your business requirements you will be satisfied with the high level of service we provide.
That level of service needs to be the same no matter what size your operation is.
Company Formation
Our team are experienced in company formation. We will form a completely new company with your choice of name (subject to the approval of the Registrar).
Self Employed
If you are a Sole Trader and you are not a Limited Company the law requires you to complete a self assessment (tax return) and file them with HMRC online. We will compile your accounts and file them online for you.
Partnership
Partnerships need to file two sets of accounts (tax returns) one for the business and another for you the individual. The individual part will include any other activities outside the partnership plus drawings and profits from the business in partnership.
Limited Companies
We can submit to Companies House your Annual Returns (AR01) online and file other forms online to them as well. We will prepare your Financial Statements. Profit & Loss Account & Balance Sheet and have these submitted to both Companies House and HMRC together with your Corporation Tax and CT600.
Think of the CT600 as the tax return for limited businesses or businesses that are likely to be considered for Corporation Tax.
Our variety of clients include: Couriers, Chauffeurs, Mini Cab Drivers, Mechanics, Painters and Decorators, Plumbers, Carpenters, Plasterers, Electricians, Builders, Haulage Contractors, Physiotherapist, Web Designers, Printers, Hairdressers, Child Minders, Computer Technicians, Audio Technicians, Actors & Musicians.
We will take care of your business if it is different from those above.
Our varied client base enables us to be well associated with your business affairs and how to cater for your needs.
We have staff members that can communicate with you in Russian and Portuguese.
We will supply you with key financial information necessary to maintain that competitive edge.
We can support you and assist you with Business Plans, HR, Health & Safety Manuals and General Data Administration.
We are pleased to have a Russian & Ukrainian speaker on board as part of our personnel so if you requirement is Russian or Ukrainian please note that you are more than welcome to call us for assistance.
Read further to see how Atex can help you.
Be the next to join & rely on our team.